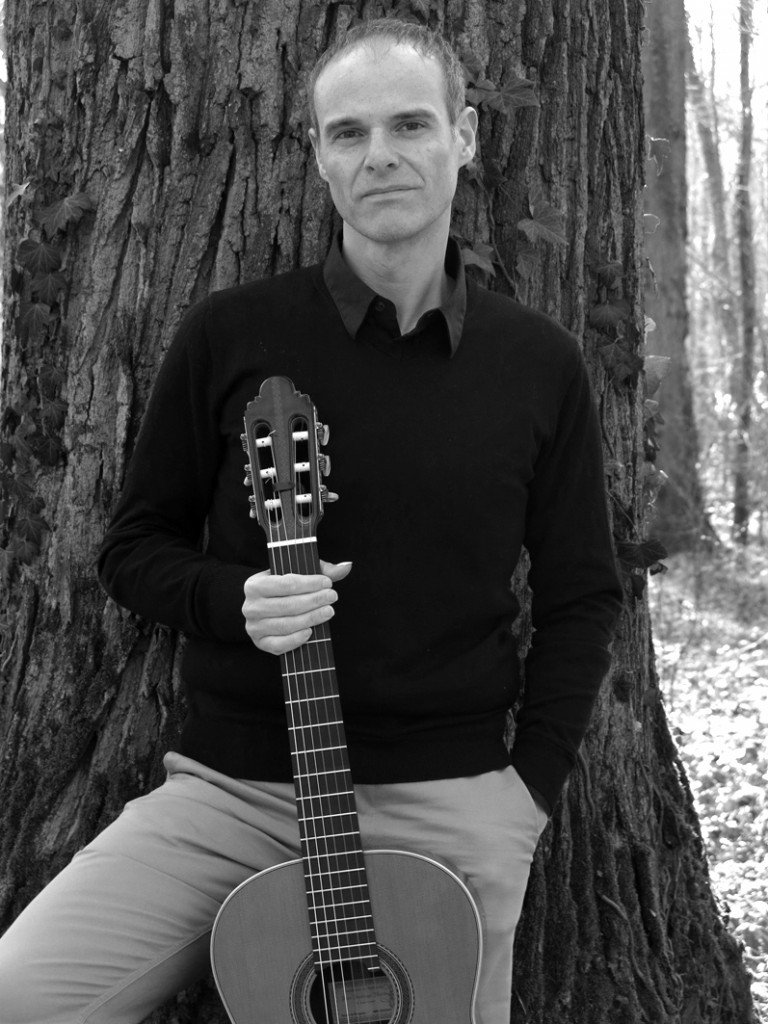 Ricardo Gallén is a distinguished guitarist with a continuously flourishing career. His inspiring and innovative interpretations place him on the top musicians, while his revolutionary and influential playing and teaching are the best proof of his quality.
"Immense creativity and virtuosity, which is sensed by just looking at his hands", the words of Maestro Leo Brouwer raise Ricardo Gallén to a level of mastery very rarely seen.
His rare combination of virtuosity and musicianship has captivated audiences around the world in solo recitals, duets or with orchestras in great concert halls such as the Royal Concertgebouw in Amsterdam, the National Auditorium in Madrid, the Tchaikovsky Hall in Moscow, the Palau de la Música Catalana in Barcelona, the Auer Hall in Indiana University and the Sibelius Academy in Helsinki among others.
Ricardo Gallén has performed numerous Premiers of world known composers and participated in several projects under the direction of important conductors such as Maximiano Valdes, En Shao, Juan José Mena, Monica Huggett, Leo Brouwer, Jordi Savall and Seirgiu Comisiona.
Ricardo has won numerous awards in important music competitions (Francisco Tárrega, Andrés Segovia, Markneukirchen among others) and held several teaching positions. In 2009 he received the honor of becoming one of the youngest musicians to obtain a professorship in the prestigious University of Music "Franz Liszt" in Weimar, Germany, a position that he holds until today.
Ricardo Gallén is being a jury member in several international guitar competitions and he is giving Master Classes with great response.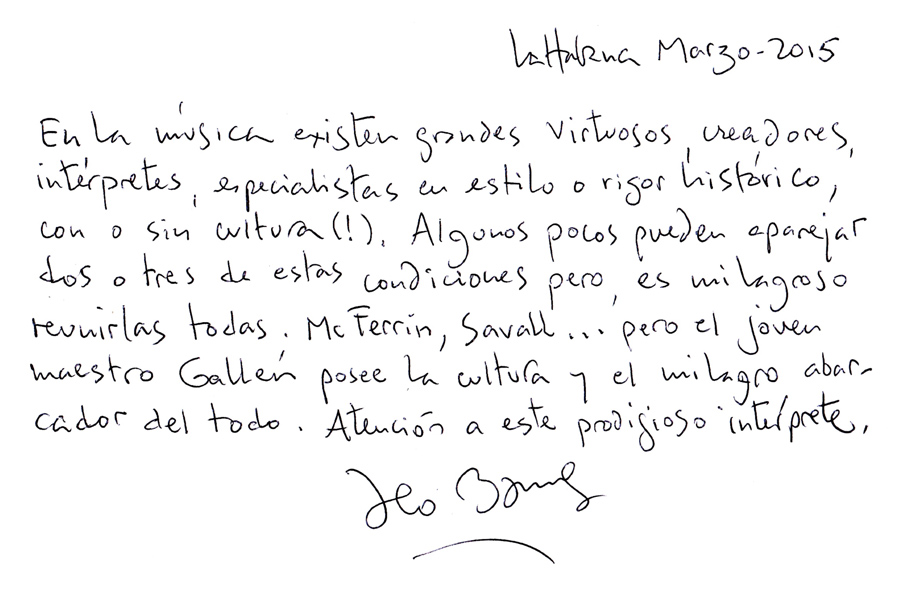 His recordings, since his very first album, receive sensational reviews. His last works of the Bach Complete Lute Works and Fernando Sor – Guitar Sonatas as well as his album En Silencio are being widely approved as masterpieces by the specialised press.
Recently he has been awarded the Medal of Fine Arts by the Royal Academy of Fine Arts of Granada, Spain.